Linner Elektronik GmbH has specialized in customized solutions in the field of electronic assemblies & systems. As "part of your system" we produce, among other things, test bench systems and simple to complex special cable harnesses – from the first prototype to series production with small and medium quantities.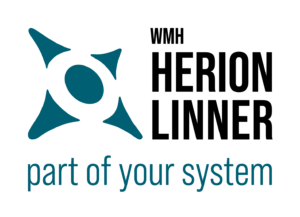 We are Linner Elektronik GmbH
Linner Elektronik GmbH, based in Wolnzach, Germany, is a dynamic and forward-looking company that has made a name for itself in electronics manufacturing. With a firm commitment to innovation, quality and customer satisfaction, Linner Elektronik GmbH has established itself as a trusted partner for a wide range of industries.
The company's roots lie in the development and manufacture of electronic test benches for measuring and testing electronic components. Since then, the company gained a reputation in a wide range of industries, including the automotive sector. In the meantime, Linner Elektronik has also specialized in the production of special cable harnesses in small to medium batch sizes as well as electronic and electromechanical systems and solutions.
Professional (special) cable harnesses
Linner Elektronik GmbH is a specialist in the production of special cable harnesses. With extensive know-how and state-of-the-art technology, the company offers customized solutions for customers who require special cable harnesses in small to medium batch sizes.
We have a state-of-the-art production facility and an experienced team of professionals who are able to meet complex requirements and manufacture custom wire harnesses to customers' exact specifications. At the same time, we live great emphasis on quality, precision and reliability in the production of the cable harnesses.
Test benches for product validation
Linner Elektronik also specializes, among other things, in the development and manufacture of customized test benches that enable customers to test and validate the performance, reliability and quality of their products.
Our team of experienced engineers and technicians realizes individual test benches according to the exact requirements and specifications of the customers.
As your trusted partner, we place a high priority on your satisfaction. We offer comprehensive customer support, including technical support and fast service, to ensure you have a seamless experience from start to finish.
Edit Template