Linner GmbH takes on the role of expert in the field of special new tools and tool sharpening. Our reproducible processes are crucial to our success as "part of your tooling". As a result, we achieve low-variation machining processes with our manufactured and reground tools, which convince our customers, e.g. in the aerospace industry, but also in many other industries.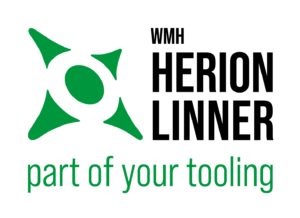 Located in Wolnzach, Germany, Linner GmbH stands as a prominent name in the realm of precision tool manufacturing und tool regrinding. With a rich history spanning several decades, the company has established itself as a trusted provider of high-quality tools and a reliable partner for industries worldwide.
Founded in 1978 by Gerhard Linner, Linner GmbH started as a small workshop with a vision to deliver precision and excellence. Through dedication, innovation, and a steadfast commitment to customer satisfaction, the company has grown steadily to become an industry leader today.
At Linner GmbH Werkzeugfabrik, meticulous attention to detail drive the production process. The company specializes in the design and manufacturing of a diverse range of precision tools, including cutting tools, milling tools, drilling tools, and specialized tools for various industrial applications. Each tool undergoes rigorous quality control measures to ensure optimum performance, durability, and adherence to international standards.
Tool grinding shop for special precision
With years of experience and technical expertise, Linner's tool grinding department provides highly precise and customized grinding solutions for a variety of tools. The highly skilled team of professionals in the tool grinding department works with state-of-the-art grinding machines and technologies to precisely grind the tools according to the specific requirements of the customers.
The utmost precision and quality are ensured to achieve optimal performance and durability of the tools. Linner's tool grinding department is known for its reliability, precision, and fast turnaround times, offering a comprehensive range of grinding services for different types of tools and materials.
As your trusted partner, we place a high priority on your satisfaction. We offer comprehensive customer support, including technical support and fast service, to ensure you have a seamless experience from start to finish.
Edit Template