The products of the Herion-Linner Group are successfully in use for years. In the areas where demanding tasks, synchronous, precise, dynamic and powerful movements are required, the rack jacks perfectly meet the requirements. They are used as reliable and proven components in many branches of industry and are particularly characterized by their long service life.
Due to the existing standard modular system, it is a huge advantage for every designer to profit from the wide range of possible applications and combinations. Out of the standard, module sizes 1 - 3 are available at short notice, module sizes 4 - 6 on request.
In addition to our standard program, we manufacture rack jacks according to your requirements. Please send us your inquiry with details of the specific application; we will be pleased to advise you on design, construction and manufacturing possibilities.
Variations and individualization
Design and complete production of customer-specific rack jacks ( in terms of power, travel speeds, stroke, connection of several lifting elements, etc.)
Individual housing designs
Customized pinion shafts for deviating connection options, e.g. internal pinion shaft profiles or design of shaft ends according to customer requirements and drawings
Rack lengths and end machining according to customer requirements and drawing
Protective rack cover (individual; adapted to stroke length)
The modular design our products enables countless variants.
| Rack Jacks | Size 1 | Size 2 | Size 3 | Size 4 | Size 5 | Size 6 |
| --- | --- | --- | --- | --- | --- | --- |
| | | | | | | |
| | | | | | | |
| | | | | | | |
| Reference Diameter Ø d | mm | | | | | | |
| Stroke Translation | mm/360° | | | | | | |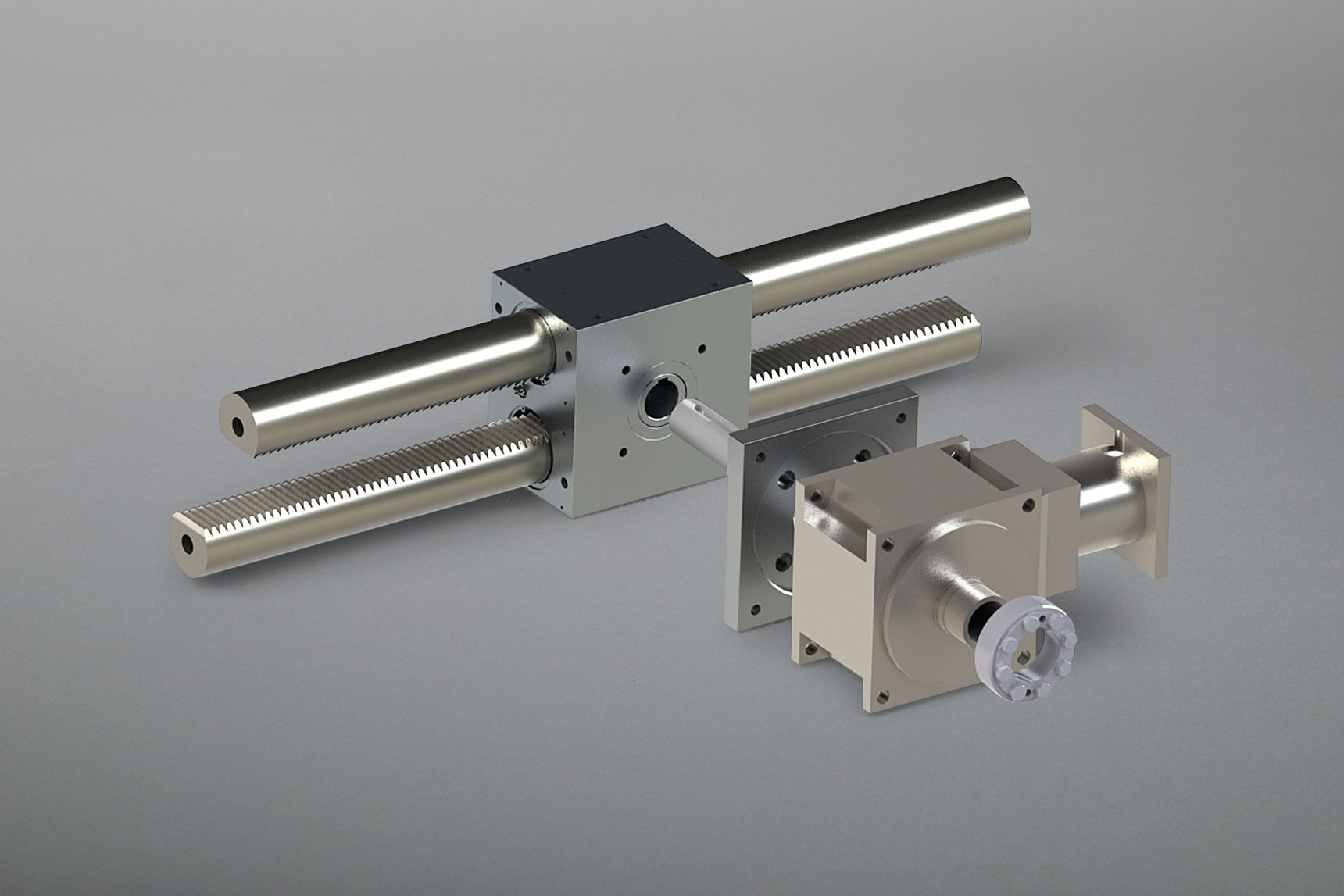 Of course, 3D data and models of the products are also available for you. Simply contact our sales department for more information. You will be advised by our team in the best possible way and accompanied in your individual lifting tasks.
In addition, your special advantage is that we are not only the manufacturer of the products, but can also respond to any wishes of the customer. We can even build your own customized solution. Our development and construction department supports you in every phase, from prototype to pre-series to series production. Of course, if you wish, we can also support you with the electronics department, which will completely finalize your drive concept.
Whether you choose from the series (from the modular system) or a custom gearbox, you are completely covered and supplied by us. Everything from one source and from our own production.
Our team will be happy to support you in the successful implementation of your ideas. Call us or simply make an appointment.