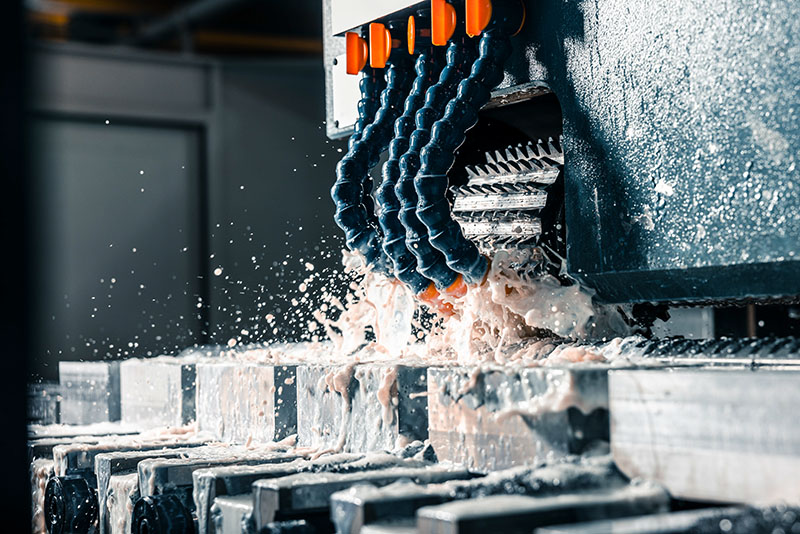 We are WMH Herion Linner – a family-owned, medium-sized group of companies from Wolnzach, in the heart of the Hallertau region. Our group of companies consists of WMH Herion Antriebstechnik GmbH, Linner GmbH and Linner Elektronik GmbH. For the start of the new training year on 01.09.2024, we are offering apprenticeships for cutting machine operator (m/f/d) in the production area at the Wolnzach site.
---
About us
With over 100 years of company history, we have developed a deep know-how. We use this knowledge to solve the individual requirements of our customers with the highest level of quality and satisfaction. Our combined competencies focus on manufacturing products in the areas of drive technology, mechanical, electronic and electromechanical assemblies & systems as well as special new tools and tool sharpening.
As a nationally and internationally active company, we rely on a strong common partnership – both with our customers and suppliers, as well as with our colleagues. We invest a lot of work in our corporate culture to create a place where it is fun to be curious and to contribute your knowledge. As "part of the team", everyone is part of the whole – we are constantly working to develop and improve. In doing so, we place a lot of emphasis on working independently, flat hierarchies, fast decision-making processes and an open culture of making mistakes.
---
About the job
As a cutting machine operator, you plan, machine and produce components for both individual and series production. In doing so, you operate a wide variety of turning, milling and grinding machines and thus produce parts for different branches of industry.
Did you know that industry can no longer do without machinists? That is why the profession of a cutting machine operator is a profession with a future!
---
The contents of the training
Specialization in grinding technology, milling technology
Distinguishing, allocating and handling work and auxiliary materials
Maintenance of working and operating materials
Manual and mechanical machining
Reading and applying technical documentation
Planning and controlling work processes
Setting up machines
Creating, entering and optimizing programs
Manufacturing and machining workpieces
---
Your qualifications
Secondary school leaving certificate
Skilled craftsmanship
Spatial imagination
Understanding of technical processes
Independence
Ability to work in a team
---
Duration of training
3.5 years
Shortening of the training period is possible, provided that the general school-leaving certificate or corresponding previous vocational training allows this.
---
Qualification paths after training
Master craftsman
Technician
Further training as REFA specialist