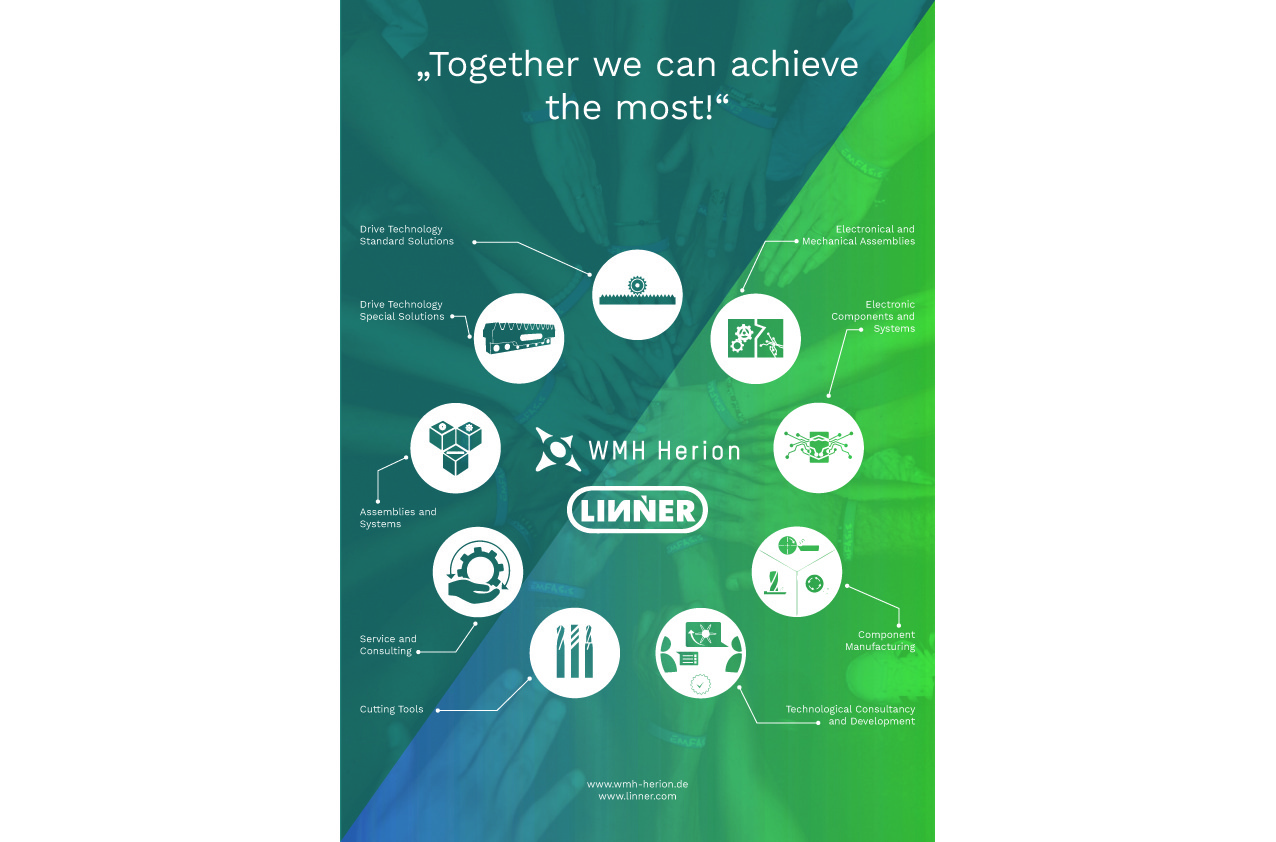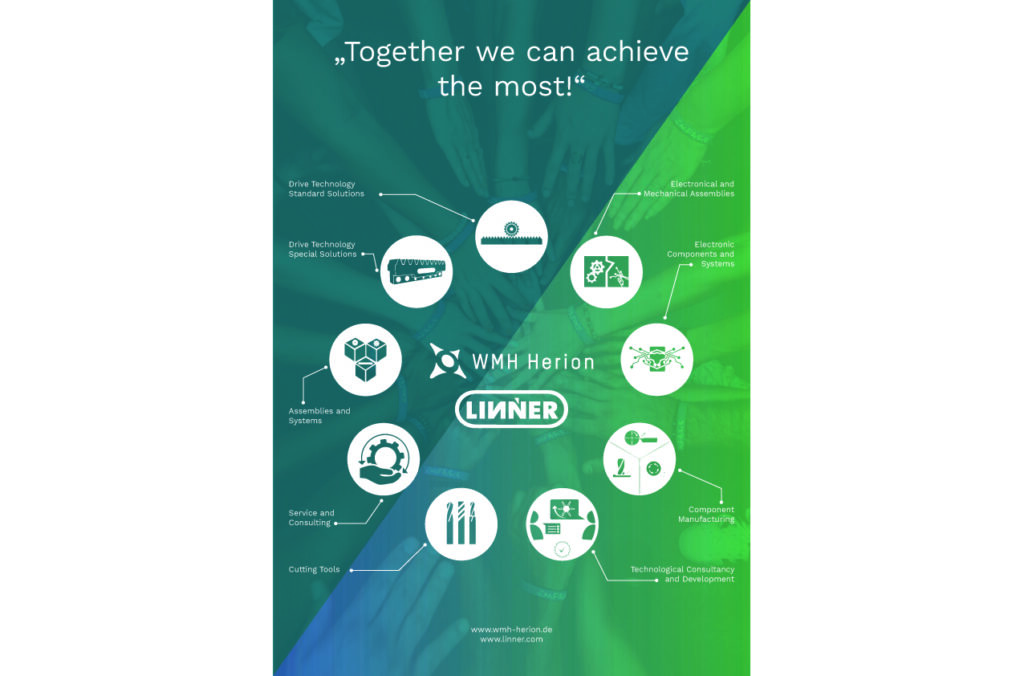 Together we can achieve the most! Convinced of this, WMH Herion and the Linner group of companies have decided to merge.
Thanks to the friendly relationship between the managing director of WMH Herion Antriebstechnik GmbH, Claude Herion and the management of the Linner group of companies, a common strategic vision for the best development of the existing family-owned companies has emerged during numerous discussions. The most predominate conclusion: "Together we can achieve the most!"
With this conviction, WMH Herion Antriebstechnik GmbH, Linner GmbH Werkzeugfabrik and Linner Elektronik GmbH, each based in Wolnzach, have decided to merge their companies.
This step is the logical further development of a long-standing, partnership-based cooperation and is greatly favoured last but not least by the content and spatial proximity of all three companies.
The combination of the joint expertise consisting of Drive Technology, Electronics, Toolmaking, special Cutting Tools as well as Service and Consulting, leads to a considerable expansion of the Products and Service portfolio. This will create the basis to meet the growing challenges of the market and be an even more interesting and valuable partner for our customers.
In the internal relationship, the focus of this Merger is of course on the preservation of jobs, the greatest possible security for the team and a good development of the many potentials.
With excitement and zest for action, we look forward to the coming weeks and months. We are preparing for the future!