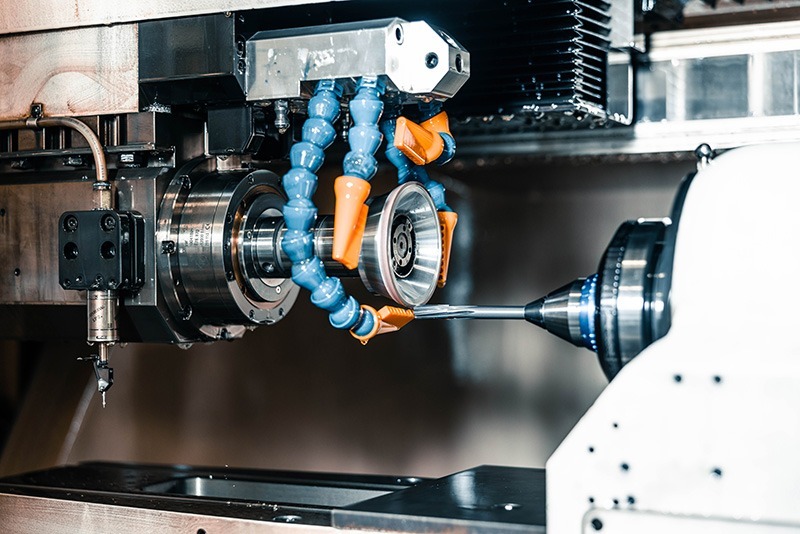 We are WMH Herion Linner – a family-owned, medium-sized group of companies from Wolnzach, in the heart of the Hallertau region. Our group of companies consists of WMH Herion Antriebstechnik GmbH, Linner GmbH and Linner Elektronik GmbH. For the start of the new training year on 01.09.2024, we offer a training position for precision tool mechanic (m/f/d) in the production area at the Wolnzach site.
---
About us
With over 100 years of company history, we have developed a deep know-how. We use this knowledge to solve our customers' individual requirements with the highest level of quality and satisfaction. Our combined competencies focus on manufacturing products in the areas of drive technology, mechanical, electronic and electromechanical assemblies & systems as well as special new tools and tool sharpening.
As a nationally and internationally active company, we rely on a strong common partnership – both with our customers and suppliers, as well as with our colleagues. We invest a lot of work in our corporate culture to create a place where it is fun to be curious and to contribute your knowledge. As "part of the team", everyone is part of the whole – we are constantly working to develop and improve. In doing so, we place a lot of emphasis on working independently, flat hierarchies, fast decision-making processes and an open culture of making mistakes.
---
About the job
Have you ever tried to drill a hole? Not so easy, when the tool is worn out and more effort is needed to achieve the desired result – annoying. It becomes especially annoying with large industrial companies that need to do precise work with their tools to produce their products with the desired quality. This is what the profession of precision tool mechanic is for.
As a precision tool mechanic, you can manufacture cutting, drilling and milling tools as well as repair worn tools. This is done on manual grinding machines as well as with CNC-controlled grinding systems. As a precision tool mechanic, you ensure that precision can be precise.
---
Training content
Your specialization is cutting tools
You will acquire knowledge in quality assurance and work safety
You will learn the basics of work planning and the creation of work documents.
You will acquire the basic skills of metalworking (grinding), knowledge of the functions of the tool, as well as materials science and heat treatment (hardening, tempering, quenching and tempering).
You operate manual and CNC controlled grinding machines
You will get basic knowledge in CNC programming and CAD designing
---
Your qualifications
Secondary school leaving certificate
Spatial imagination
Manual dexterity
Independence
Ability to work in a team
---
Duration of training
3 1/2 years
Shortening is possible, provided that the general school leaving certificate or a corresponding previous vocational training allows this.
---
Qualification paths after training
Master craftsman
Technician
Further training to become a REFA specialist