Our HV test system is the perfect addition for you: it takes on both functional tasks and the task of protecting the person performing the tests in accordance with VDA specifications.
Safety in electromobility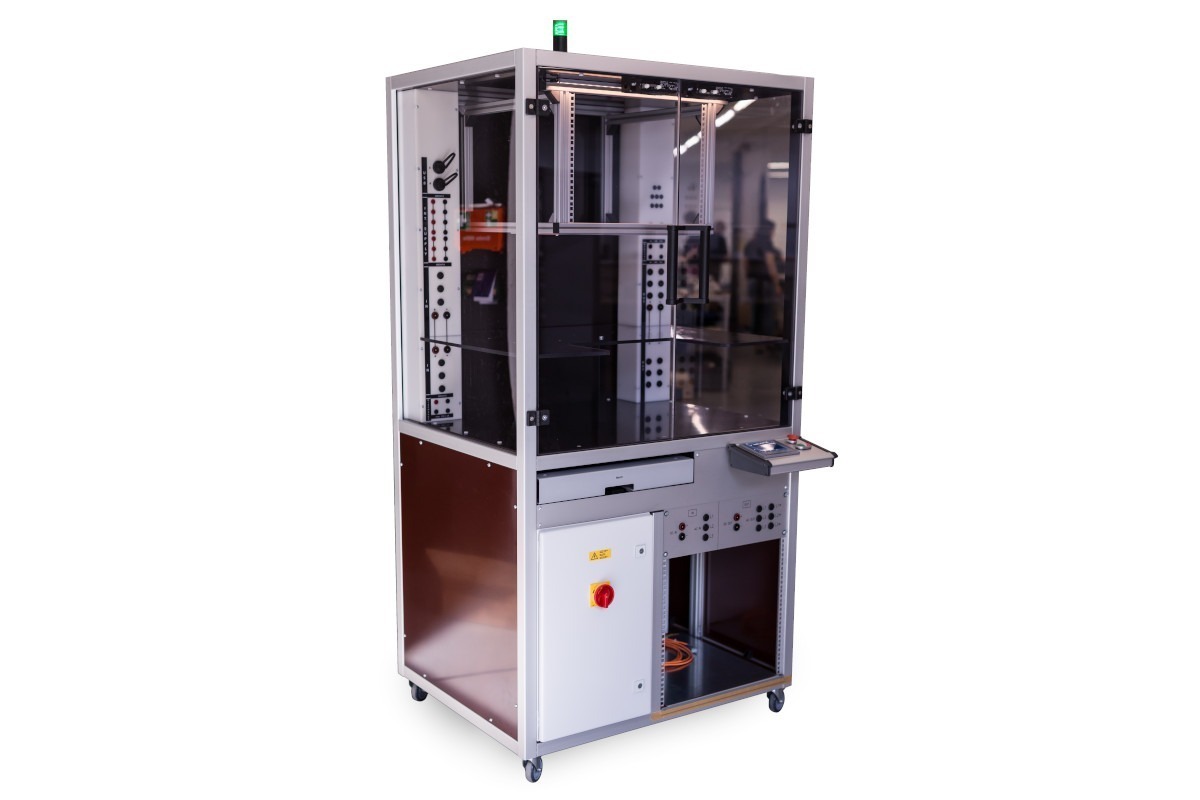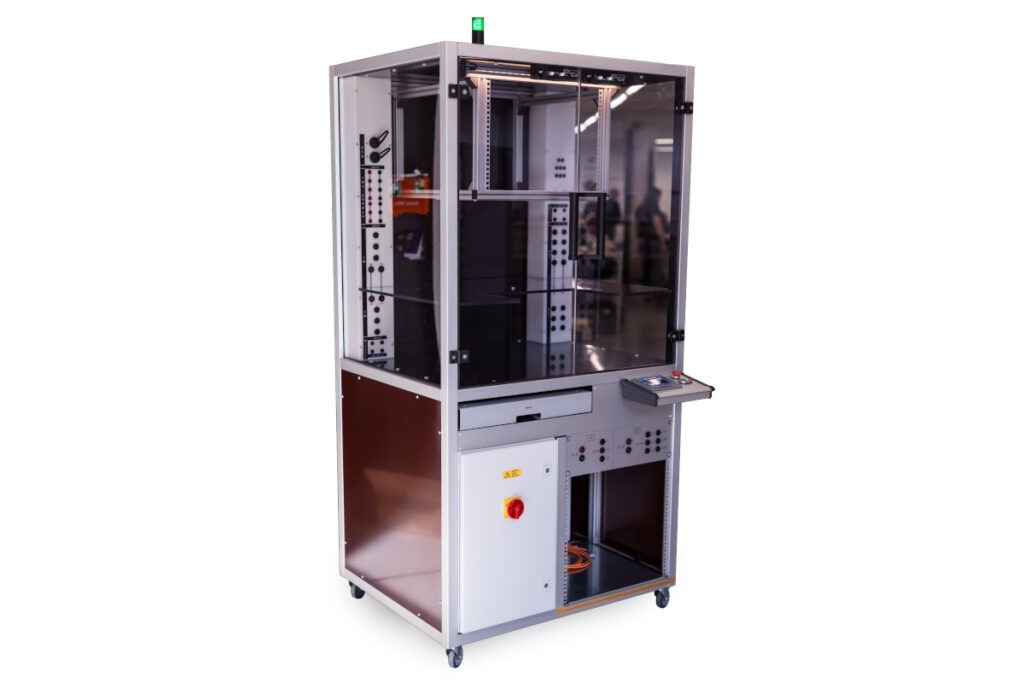 Electromobility is becoming increasingly important in the development of new products. The aim is to reduce the ecological footprint in order to get from A to B in a way that conserves resources. This change also results in changes when working with high voltage. Safety standards must be increased to ensure the health of employees. Especially in the development and testing phase, it is not possible to be 100% certain that the product is safe. Our HV test system is suitable for this purpose, in order to carry out tests in e-mobility according to e.g. LV124, LV148.
Your reliable partner for HV test systems
We take care of the protection of people while working on high-voltage components
We take care of the risk assessment for your specific application
You can outsource your safety requirements to us so that you can focus your available capacity and energy on your main tasks.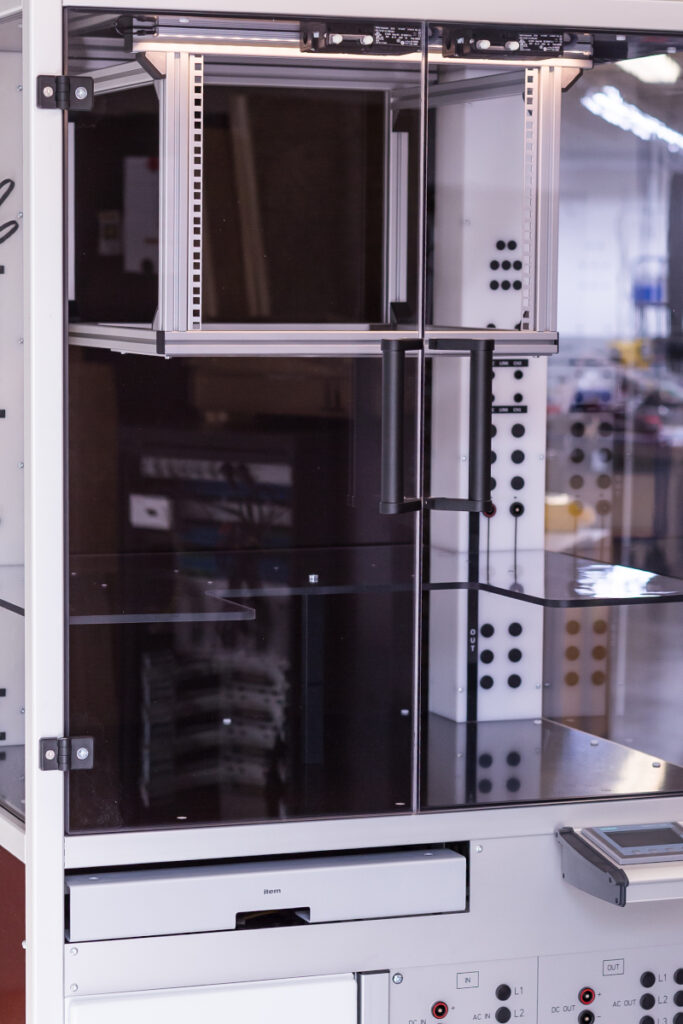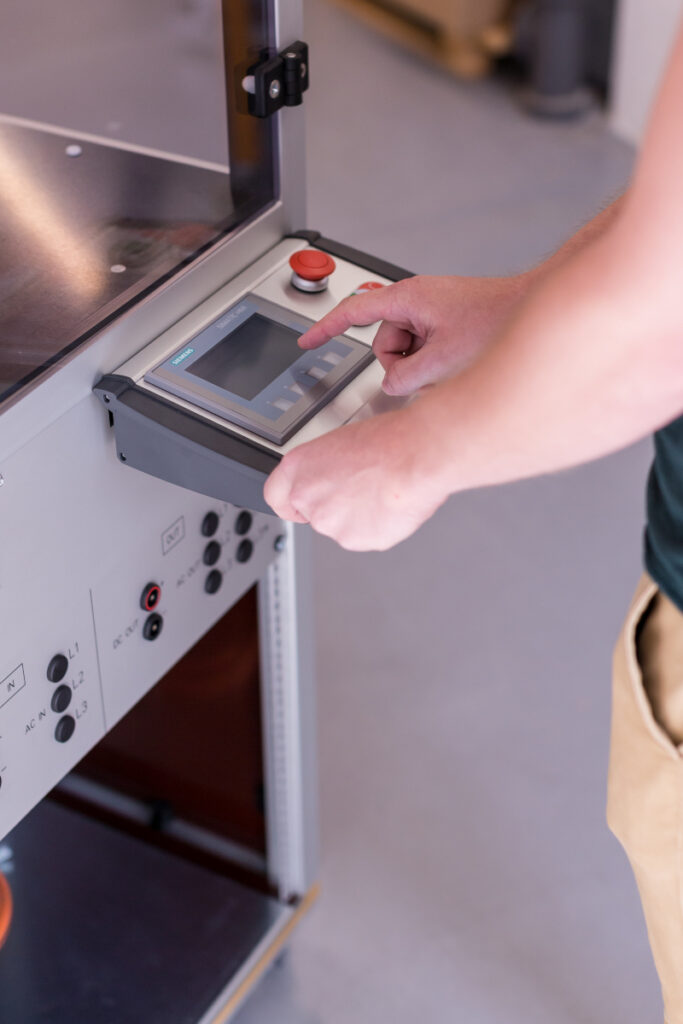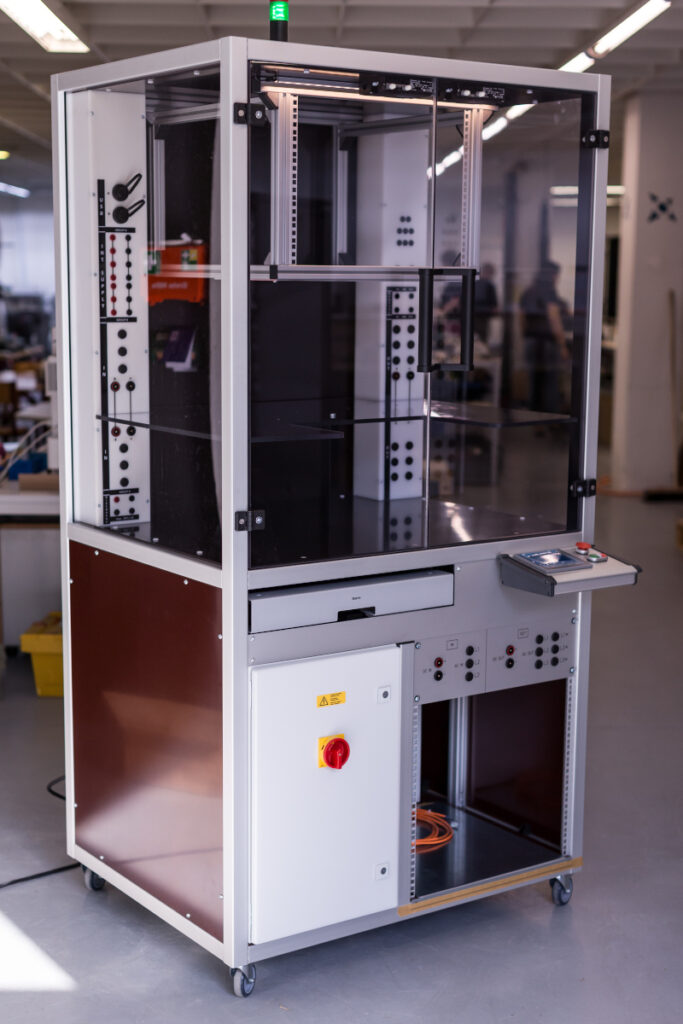 Why do laboratories and test centers need new facilities for electromobility?
Many laboratories that have been developing and testing for the automotive industry for years are working on components that were previously operated at 12V, 24V or 48V. However, voltage ranges of up to 1000 V are quite typical in electromobility.
The Low Voltage Directive prescribes certain additional protective measures which take effect from an application-related voltage limit value of > 60 V. Such protection can be, a touch protection or similar, for example.
On test parts, such as inverters at the prototype stage, there may be touchable voltage-carrying parts. Therefore, the test environment must ensure that these are not accessible in a dangerous state. The requirement for touch protection therefore already means that laboratories and test centers must rethink and adapt their equipment for electromobility.
What must be taken into account when conforming to standards?
During the development of our HV test system, we paid close attention to the regulations of the applicable standard for HV work. In addition, a risk analysis has been performed. The available results have been taken into account in the development.
You will therefore receive products with complete documents required for the standard and CE label. This means that you do not need to worry about the conformity of the HV test system to the standard and can concentrate 100% on your work.
Which products can be tested in the protective devices?
Generally, products that carry AC and DC voltage up to 1.5 kV AC and 1 kV DC on the input and output side can be tested. Up to this voltage range, it is referred to as low voltage and the Low Voltage Directive applies.
Typical products are power electronics such as inverters, disconnectors, DC-DC converters, IGBTs, charging connectors…
From which voltage is a contact protection necessary?
It is not so easy to answer the question about a fixed threshold for a touch protection voltage, as this also depends on the place of use. In addition, different guide values apply for adults than for children. As a guideline, it can be assumed that under "normal conditions" an adult is in a life-threatening situation if the voltage is 50 V AC or higher.
It should also be considered that not only indirect hazards, i.e. damage caused by electric shock, but also indirect hazards must be taken into account. An indirect danger would be, for example, an electric shock on a ladder. There is also the additional danger of being frightened by the shock and thus falling off the ladder.